Tile & Hardwood Floor Care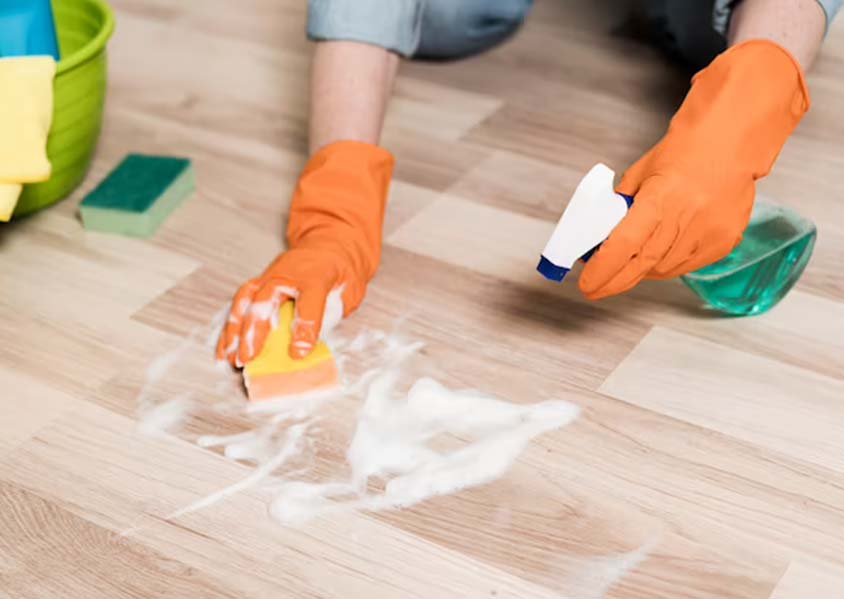 Rite Choice can clean your tile! Our powerful steam cleaning system can deep clean away years of neglect. We utilize a high-speed grout cleaning scrubbing system. This allows the maximum amount of dirt and stains to be removed. Consider having us seal the tile after the cleaning. This can allow much longer periods between cleaning and who doesn't want that?
Tile and Hardwood Floor Care Services in Nashville, TN:
At Rite Choice Carpet Cleaning, we offer comprehensive tile and hardwood floor care services in Nashville, TN, to keep your floors looking their best. Whether you have beautiful hardwood floors or stylish tile surfaces, our expert team is well-equipped to maintain and rejuvenate them. We clean, polish, and protect your floors using methods that set the industry standard and environmentally safe materials. From grout cleaning to wood floor refinishing, we pay attention to every detail, ensuring your floors regain their luster and durability. Put your trust in us to leave your floors shiny and pristine while also enhancing their visual appeal and lifespan.
Floor restoration
Grout cleaning
Environmentally friendly products