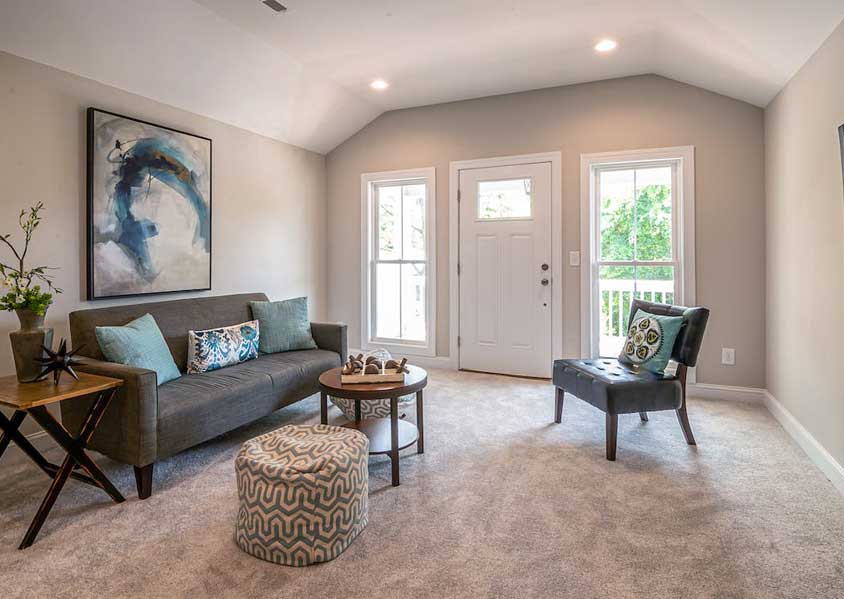 Here at Rite Choice, you can trust us with your carpets. We utilize a truck mounted carpet cleaning machine. It's even hot enough to kill those nasty dust mites hiding in your carpets. We utilize the Pure Steam cleaning system to guarantee no residue is left behind. Our advanced method usually dries carpets in just a few hours, not days. We have many cleaning options for your carpets. Whether you just need a basic cleaning, deodorizing, sanitation, pet urine removal, or a heavy cleaning due to neglected carpets, we have a solution for you. Rite Choice is here to help. Call or schedule online. Try out our free online estimator!
Carpet Cleaning Service in Nashville, TN:
Our carpet cleaning service in Nashville, TN, is dedicated to rejuvenating your carpets and preserving the beauty of your home. We guarantee that your carpets are not only immaculately clean but also void of allergens and pollutants by using cutting-edge machinery and environmentally friendly cleaning products. With years of experience, our team of experts pays meticulous attention to detail, ensuring that even the most stubborn stains and odors are eliminated. In Nashville, we are your trusted partner for maintaining a clean and healthy living space.
Deep steam cleaning
Stain removal
Odor elimination